I LOVE manal with Brides&Taylor in Canton! She is one of the nicest ladies you will meet and her Dress knowledge is amazing. Having tried these dresses on, they are great quality!
AFFORDABLE custom dresses?! She can create anything that you can dream of. I would definatly order from her again 🙂
I just received my dress, and I can not wait to walk in this beauty on my wedding day! Manal was a gem to work with. Very understanding and made sure that everything was absolutely perfect from day one! I sent her a picture of the dress that I wanted, but we worked together on different details to make it perfect and unique to me! She also went above and beyond by showing me everything step by step to make sure I loved every detail. The whole experience was amazing. Thank you so much for everything Manal!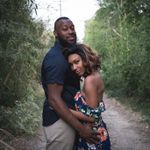 I cannot even begin to describe how perfect my dress is! Manal went above and beyond to make me the exact dress I was looking for, it is BREATHTAKING! If you are a bride that is having trouble finding what you want, look no further because this shop is all you need. It fits me like a second skin and is so flattering! Her bead work and lace work are impeccable, and such a high quality for a fantastic price!! I am so thankful to you for making my dream dress!
Emily Claire Shanks
5/18/2019
As a bride who wears the Hijab, it was so hard for me to find something that looked good while being modest at the same time. I saw Brides & Tailor's facebook page just in time, and after checking the reviews, started with my order without hesitation. They have previously tailored my cousin's wedding dress so I was so excited to have mine done by them too. The best decision I have made. For all brides who wear the Hijab and live in America, this will be the perfect place for you. They will work with you step by step to help you get what you want.I highly recommend them.
I had the pleasure working with Manal. I am so happy that I chose her to make my dream wedding dress. Manal custom makes wedding dresses and I automatically knew that was the direction I wanted to take. I went to a few wedding shops and tried on various dresses. This allowed me to figure out what styles and designs I liked/did not. Once I knew what design I wanted, I worked with Manal to help bring my dress to life. She was responsive and always there when I had a question. She was a pleasure to work with and was very patient. In almost two months, she was able to put my dress together and bring it to life. I highly encourage you all to have your dream dress done by Manal. She is budget-friendly and material was of high quality. We only have this big day once in a lifetime. My wedding is still in March, I will update with photos.
The sketch process was amazing. I had a lot of really conflicting ideas from different sources and Manel really helped me find the words and distill down which element I liked about each inspiration photograph. She never complained even when I barraged her inbox with over a dozen inspiration photographs and checked with fabric supplier on the feasibility of the more unusual elements. Best of all was that I felt that she really listened to what I wanted and wasn't just directing me towards alternatives that were easier. In addition, I was blown away by the quick turnaround time.

Bethany M. Tomerlin
7/29/2019