Ladies, do not hesitate on ordering a gown from Manal!! I'm a pear shape and she disguised my tummy and snatched my waist. I also wasn't sure about bling so she added a removable belt which was so smart, so that I'm able to wear it over the dress or over the overskirt as I see fit! In stores a custom made dress, drop veil, belt, bolero, and overskirt in my rushed time would have been five times the price. You can't beat it! Communicate the dress of your dreams to Manal and she will build it for what you would have paid for a high end David's Bridal gown. Go to a professional tailor with the info she sends you about measurements and get them to do it. She follows them perfectly and your dress will fit exactly!! Will add photos in March after my leap year wedding, it came today and I'm overwhelmed with how perfect this is.

Manal made the whole experience from start to end amazing. I ordered a custom dress and the whole process couldnt have been easier. I never imagined being able to afford a custom dress, especially at such a high quality, I am SO EXCITED to wear it. I highly recommend going through Brides and tailor
My experience with Brides and Tailor was a dreamy!! I enjoyed every step of it. I was looking all over the internet for a hijab dress for my wedding and I couldn't find any place I can trust sells my dream wedding dress, until I found Brides and Tailor I fill in love with Manal's works and immediately called her to schedule an appointment. She was super nice and very helpful!! I live in Ohio and I was planning to travel to Michigan on weekend Manal had to change her schedule to met with me and my friend! We sat down and discussed every details, she want to know what you want and what makes you happy, she makes sure you know every details! All what I have to do is just tell her what I like and she turn it into reality! I so glad that I trusted her! I can't describe how gorgeous my dress turns out!! I can't recommend Brides and Tailor enough!!! Manal is the best!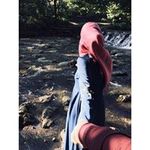 Brides & Tailor make the most beautiful Wedding Gowns! I had a pleasure photographing their dress few weeks ago and it was stunning! It had a very airy feel, even so there were tons of detailed work. If you are looking for a perfect dress, search no longer! Brides & Tailor will help you look your very best!
Anastasiia Greca
11/22/2019
I had the privilege of meeting and working with Manal, the mastermind behind Brides & Tailor. Manal was quick to respond to my messages, professional, and personable. She was the creative director behind a styled shoot that featured a glorious black wedding gown handmade and intricately beaded by her. The gown was gorgeous and photographed phenomenal. I'm extremely excited to have provided furniture rentals from my inventory to add to this amazing shoot. Thank you Manal, for putting trust in me, and allowing me to be part of your creative team. Photo credit: Lauren Heath Photography

Sincerely,
Donna
UpStage KZOO